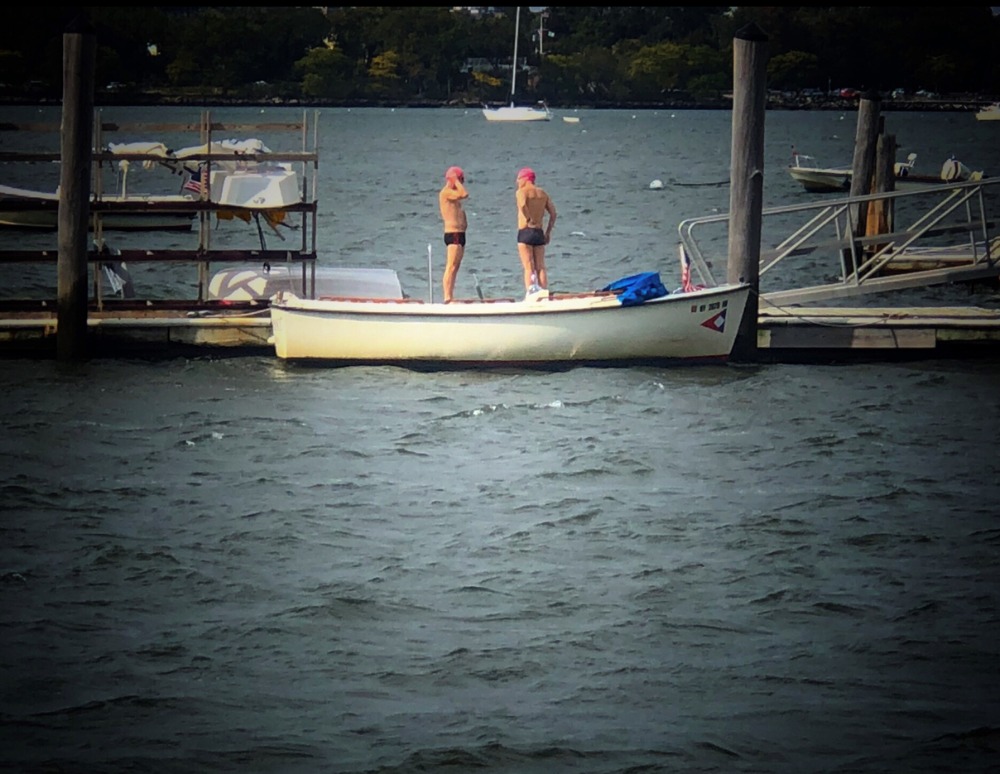 The Department of Health and Hygiene (DOH) tests the water on Mondays or Tuesdays, and results are usually available on Wednesdays or Thursdays. When testing results in unsafe for swimming conditions, DOH issues a "Beach Closed" status and DOH will retest until they deem the beach water quality results acceptable for swimming. 

The dock house will prominently post the "Beach Closed" sign when applicable. The lifeguards and gatekeepers will inform potential swimmers as they enter the gate.

For your own safety, please do not attempt to swim when the "Beach Closed" sign is posted.

Visit NYC Beaches page for more information. 

Swim hours are three hours before and after high tide.  The times will coincide with dock hours of operations, lifeguard availability and beach water quality results.  Swim status signs will be posted at the dock. If you don't see a lifeguard sitting on the elevated chair at the end of the dock during swim hours, ask for them in the dock house.